Our dentist office in Kitchener welcomes all members of the family including elderly people, teenagers, children and even infants. We believe people can have their natural teeth for life if they take care of them properly with the guidance of our skilled dentists in Kitchener.
If you bring in your small children we will take care of their dental hygiene and educate them on how to look after their teeth for long-term oral health.
Teenagers and adults will appreciate our teeth whitening and smile makerover programs using Lumineers and Invisalign. Elderly people will appreciate our dental clinic for sedation dentistry and dental implants to save their natural teeth.
If you are having problems with tooth pain or have an accidental injury to your teeth, we provide full emergency dentist services. Just walk in and we will look after your needs asap. If possible, give us a quick phone call to let us know you are coming so we can be prepared.
We have a Kitchener dentist that specializes in endodontics. Endodontics is about gum disease treatments. If you are experiencing swollen gums, teeth pain, persistent bad breath or if you need a root canal, let our endodontist in the Kitchener dentist office have a look at it as soon as possible. If we catch the problem soon enough we may be able to save you from losing your teeth.
Opening Hours
| Day | Time |
| --- | --- |
| Monday | 8.00 am - 8.00 pm |
| Tuesday | 8.00 am - 8.00 pm |
| Wednesday | 8.00 am - 8.00 pm |
| Thursday | 8.00 am - 8.00 pm |
| Friday | 8.00 am - 2.00 pm |
| Saturday | 8.00 am - 3.00 pm |
| Sunday | 9.00 am - 3.00 pm |
Meet Our Dentists
Dr. Sharl Mozeg, BMSc, DMD, AEGD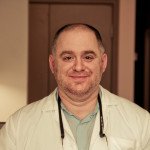 Dr. Mozeg graduated from the University of Toronto's Faculty of Arts & Science in 1998 with a degree in Human Biology. He then continued with his education at the University of Toronto's Faculty of Dentistry, graduating in 2002 with a Doctor of Dental Surgery degree.
After graduation from Dental school, Dr. Mozeg pursued further education by completing a one year General Practice Residency Program at St. Mary's Hospital in Connecticut, in affiliation with the Yale University School of Medicine. Since returning to Toronto, Dr. Mozeg has worked as part time as a clinical instructor at the University of Toronto's Faculty of Dentistry, and at several private practice dental offices in the GTA. Dr. Mozeg has been working at Fairway Dental in Kitchener since 2007.
---
Dr. Neal Baweja, B.Sc. DDS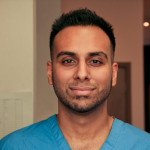 Dr. Neal graduated from The University of Western Ontario with a degree in Bachelor of Medical Sciences. He then went on to complete his dental degree from Boston University School of Dental Medicine.
Dr. Neal enjoys taking the time to hear your dental concerns and to explain your various treatment options.
In addition to General Dentistry, Dr. Neal in particular enjoys all kinds of surgeries including wisdom teeth and gum surgery as well as root canals. He performs Implant Dentistry from beginning to the end including the surgery itself.