The Esthene Centre For Dental Esthetics is a state of the art cosmetic dentist office proudly serving old North and all of London Ontario and region.
Our dentist office in London Ontario is a beautiful, comfortable environment for the whole family. Whether you are getting dental implants, invisalign, gum disease treatment or sedation dentistry, we've created an environment where you can feel relaxed, comfortable and at ease about your treatment. Cosmetic dentist services are available for both young and old.
Take time to view the office tour video below. I think you will appreciate the beautiful environment we have created for you.
Opening Hours
| Day | Time |
| --- | --- |
| Monday | 9.00 am - 6.00 pm |
| Tuesday | 9.00 am - 6.00 pm |
| Wednesday | 9.00 am - 6.00 pm |
| Thursday | 9.00 am - 6.00 pm |
| Friday | 9.00 am - 6.00 pm |
| Saturday | Closed |
| Sunday | Closed |
Meet Our Dentists
John Demarco, DDS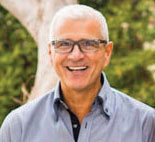 Born in North Bay, Ontario – Dr. John Demarco has been in the Dentistry field for over 40 years. He is a graduate from the University of Western Ontario.
Readers of the London Free Press voted Dr. Demarco "Winner – Best Cosmetic Dentist" in their Best of London publication.
Dr. Demarco enjoys working with his youngest daughter Natalie who is a Dental Hygienist, and just recently his oldest daughter Giuliana who is now a Dentist working alongside him at the Esthene Centre in London.
"The best part of my career is undoubtedly the privilege of working with you and your families. I have seen so many of you grow up in my practice. I am now starting to see your grandchildren. The combination of caring and honesty is my greatest concern and it is my commitment to you that this will continue as we grow."
---
Dr. Hans Graber, DDS
Dr. Graber was born in Santiago, Chile and came to Canada as a child, (speaks fluent Spanish). He graduated with an honours in Human Physiology in 1994 from the University of Western Ontario, right here in London, Ontario, and went on to obtain his Doctor of Dental Surgery Degree in 1998 (also from UWO).
He then completed a full year of a General Practice Residency at Vancouver General Hospital sharpening his skills in complex endodontics, implants, and emergency dentistry.
As a practitioner that is heavily involved in continuing education around cosmetic and implant dentistry, Dr. Graber is always happy to answer any questions or concerns you may have regarding your oral health.
In his free time he enjoys an active social life surrounded by his partner Jill, young daughter Emma, family and friends. Hobbies include scuba diving, travelling, reading, boating, and the outdoors.
---
Manu Panwar, DDS

Dr. Panwar was born and raised in Sarnia Ontario, and received his Doctor of Dental Surgery degree from The University of Western Ontario in 1995. After a year working in New Liskeard Ontario, he began working at the Esthene Centre in 1996.
As an avid life-long learner, Dr. Panwar enjoys spending time with the leaders in the dental field to further his knowledge in the latest techniques of cosmetics, bite management and orthodontics for adults and children. He also has a passion for teaching as well, and has shared his experience with students as a former clinical instructor at the University of Western Ontario.
Many of our patients ask us if we do Invisalign (clear braces) – no need to leave our office, Dr. Panwar does this treatment 'in-house'!
Dr. Panwar is active in his community, having co-chaired the London Dental Community Cares committee for fundraising for a local homeless shelter, and more recently for his involvement in the Renew Campaign to help raise funds to improve the Daily Bread Food Bank.
When not caring for his patients, Dr. Panwar enjoys traveling, reading and karaoke.
---
Giuliana Demarco, DDS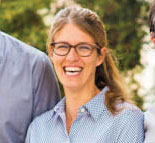 CAs of July of 2014, Giuliana graduated Summe Cum Laude from Semmelweis University in Budapest Hungary as a Doctor of Medical Dentistry.
She was the valedictorian of her graduating class and has returned to London, ON to prepare for her new career as a Dentist!
She has been closely working with her father, John Demarco. His extensive mentoring has already produced skills in Giuliana that rival his own. The NEW Dr. Demarco is the exciting future of the Esthene Dental Centre.
Giuliana is also a highly motivated continuing education dentist. Her expanding skills and love of cosmetic dentistry are a natural fit in our dental office.