Opening Hours
| Day | Time |
| --- | --- |
| Monday | 9.00 am - 5.00 pm |
| Tuesday | 1.00 am - 8.00 pm |
| Wednesday | 9.00 am - 5.00 pm |
| Thursday | 1.00 pm - 8.00 pm |
| Friday | 9.00 am - 2.00 pm |
| Saturday | 9.00 am - 2.00 pm |
| Sunday | 9.00 am - 2.00 pm |
Meet Our Team
Dr. Fady Ashour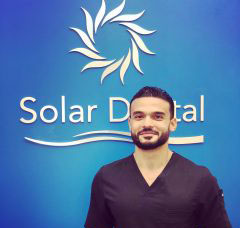 BAfter completing his honors degree in Medical Sciences and Physiology at University of Western Ontario, Dr. Ashour went on to pursue his dream of becoming a Dentist in New York City. At NYU College of Dentistry, the extensive didactic and clinical experience helped him become a competent Dental professional. During his four-year Dental program, Dr. Ashour was an active member of NYUCD Aesthetics Society and the Oral and Maxillofacial Surgery Society. To stay current with the latest developments, skills, and new technologies, Dr. Ashour has taken several continuing education courses and is currently involved in several Dental organizations such as Ontario Dental Association (ODA), Canadian Dental Association (CDA), and American Dental Association (ADA). Dr. Ashour is especially passionate about cosmetic dentistry and he considers esthetic cases such as veneers, crowns, and aesthetic composites to be his strength.
Dr. Ashour considers communication between the patient and the dentist to be very important. He believes that basic courtesy, politeness and empathy to be vital in establishing a sincere relationship with the patients. Dr. Ashour, always strives to be the best he can be and provides back to the community through charity events. In his spare time, Dr. Ashour spends his spare time working out, hiking and spending time with family and friends
---
Natalia, Office Manager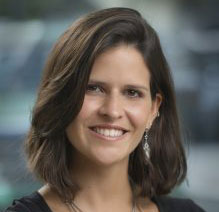 Natalia started her career in Brazil after she earned her Doctor of Dental Surgery degree from the Pontifical Catholic University of Minas Gerais, specializing in Endodontics and surgery.
She also owned and managed her own Dental office as well as worked as an Office Manager in other locations, before moving on to complete her Master's Degree in Radiology in Brazil.
Natalia decided to move to Canada and continue her career in a familiar environment that she loves. Natalia is proud to be a member of the Solar Dental team and she makes sure that every patient is provided with care.
---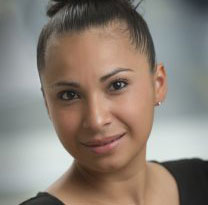 Geysel, Dental Assistant
Geysel graduated from CDI's Dental program level 1 and 2 in 2007.
Geysel strives to make her patients feel comfortable and enjoy their visit, she is always ready and happy to answer any questions you might have.